Traditional Treats for Children's Day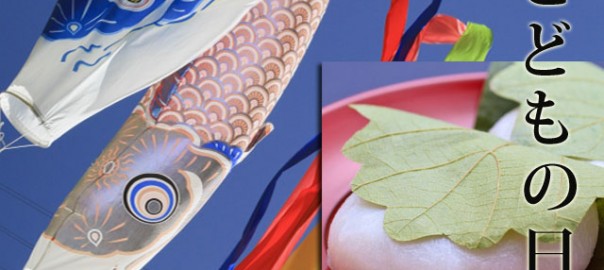 Thursday, May 14 (2015) from 10:00 AM to 12:00 PM
Just a 10 minute BUS ride from Totsuka Station on the Yokohama Subway Blue Line in Yokohama.
COMPLETE THIS FORM TO BOOK YOUR LESSON
This event is fully booked.
ABOUT THE CLASS
There are special customs and festivals for every season in Japan – and in May it's Children's Day!
Hear all about the how and why of Children's Day, and learn how to make KASHIWASMOCHI (柏餅) – the traditional sweet treat of Children's Day. It's so easy, you can make it at home anytime.
Join Chika-sensei in her home for a true Japanese cultural experience – she speaks almost no English, so everything will be explained completely in Japanese.
Come on out for a wonderful and cultural Children's Day experience.
Let Chika-sensei take you inside Japanese Culture. In addition to teaching you about the cultural events and festivals of Japan, since she's had the opportunity to live all around Japan, she can teach and speak with you in the various dialects of Japan.
Since Chika-sensei speaks almost no English, in her class it will be up to you speak Japanese!
Have a great – and educational time – taking a true look inside Japanese culture.
DETAILS
| | |
| --- | --- |
| DATE: | May 14, 2015 |
| TIME: | 10:00 am to 12:00 pm |
| PRICE: | ¥5,000.00 |
| TOTAL SEATS: | 2 |
| SEATS BOOKED: | 2 |
FREQUENTLY ASKED QUESTIONS
How do I book my seat in a class?
Once you are signed in to your FLUENCY1st.CLUB account, just hit fill in the form above and hit the button to begin the payment process. Once you make an online payment for the class with your credit card or your Paypal account, your booking will be confirmed.
Where is the class?
Once your booking has been confirmed by payment, you will receive an email from PayPal confirming your payment; three days before your class, you will receive an email providing you with detailed directions of how to get to your lesson, including a map and phone number for the instructor.
Can I cancel?
You have 24 hours to cancel from the time you pay to confirm your booking, provided your confirmation payment is more than 24 hours before the start of class. You will receive a full refund. After 24 hours from your confirmation payment or if your confirmation payment is within 24 hours of the start of class, cancellations and refunds are unfortunately not possible. For cancellations, please contact us at fluency1st@gmail.com.
See our FAQ Page for detailed information: