Masao Kawanabe-sensei
Japanese Flower Arrangement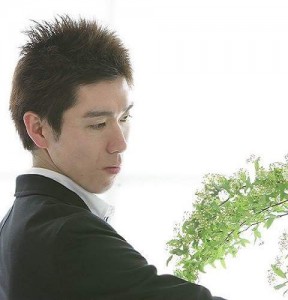 Kawanabe-sensei is an accredited instructor of the "Ohara style" (小原流) of "Ikebana" (生け花), known in English as Japanese flower arrangment.
This most traditional of Japanese arts takes you deep inside the culture of Japan, with its reverence for the four seasons and "Omotenashi" (お持て成し) – the deep-rooted Japanese spirit of creating enjoyment for others through what you create or do.
The Ohara school of thought emphasizes seasonal qualities, natural growth processes, and the beauty of natural environments, stressing the importance of its students observing nature.
As director of his own Ikebana group, Kawanabe-sensei not only has his work displayed at several companies, but also presides over classes in both Shibuya and Akasaka.
His new-concept classes – "Ikebana at the Café" – look to make Ikebana fun and accessible for everyone, making them perfect for non-Japanese people interested in Ikebana.
THE CLASS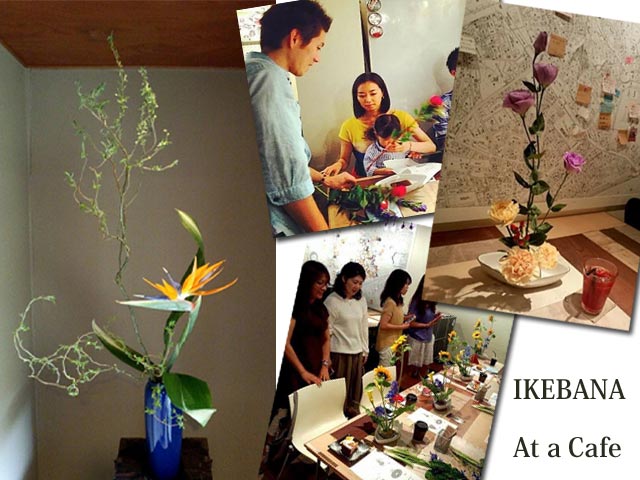 Let Kawanabe-sensei introduce you to the most traditional of Japanese arts: "Ikebana" (生け花), known in English as Japanese flower arrangement.
And learn by listening and speaking completely in Japanese!
Learn the proper technique for "Hasami" (the scissors used for Ikebana), the names of the most important flowers, as well as the basics of the Ohara style — all while relaxing at a stylish café.
After learning the basic rules, you'll be given some time to make your own arrangement using your own sense of style — something you'll be able to bring it home with you after class.
Students with keen interest can continue studying the Ohara style of Ikebana until with Kawanabe-sensei until they get their official certification.
Come experience the real Japanese culture.
SCHEDULED CLASSES
ARRANGE YOUR OWN CLASS
Organize your group of two to six people for a class with this teacher, or attend solo for a slightly higher price.
Japanese Cooking Prices

| | |
| --- | --- |
| TWO OR MORE PEOPLE | ¥5000 per person |
| ONE PERSON | ¥8000 |
Japanese Culture Prices

| | |
| --- | --- |
| Japanese Calligraphy | ¥6600 (max 4 people) |
| Tea Ceremony | ¥5000 (max 3 people) |
| Flower Arrangement | ¥5500 (max 8 people) |
| Japanese Lacquering | ¥14000 (min 2 - max 10 people) |
Fill in the form below and click send, and we will set it all up for you!